Voucher will include your personal message to recipient and can be posted as a printed card or can be emailed to recipient as PDF. The choice is yours. Simply let us know how to deliver this voucher.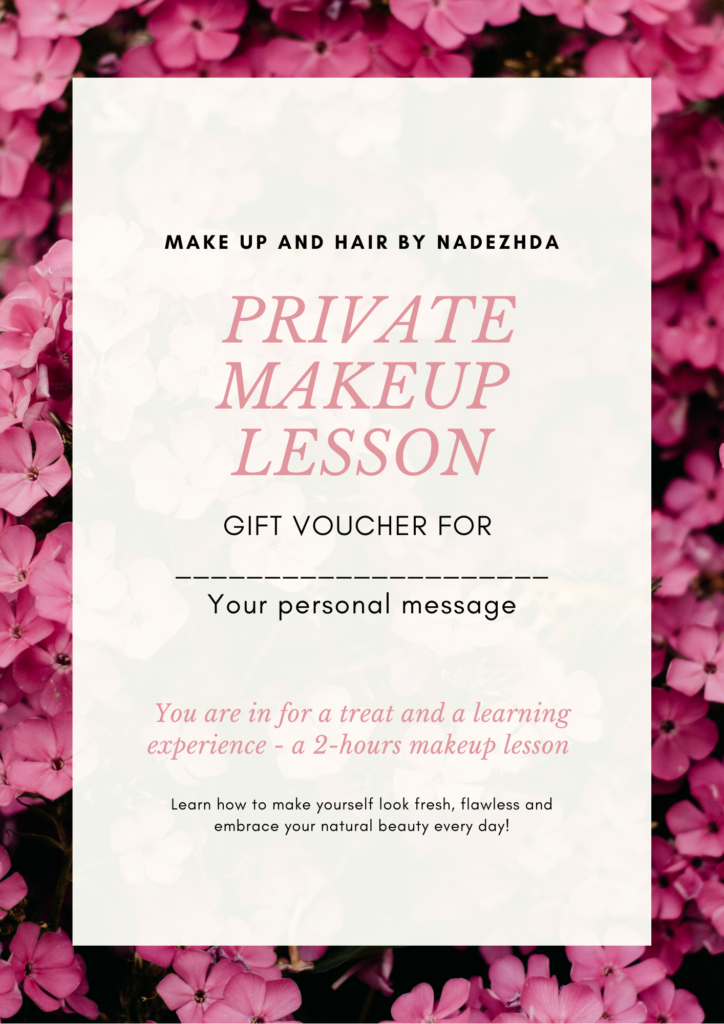 Learn how to look your best and embrace your natural beauty every day!
This is a perfect gift for a friend or your family member, or even for yourself. Knowing how to make your best features accentuated correctly with your best colours and shades, and using the correct techniques will create the makeup that suits you the best!
Lesson includes the mini colour analysis to identify what season of "Warm or Cold" suits the most. Cosmetic bag makeover with the list of recommended products if needed.
Makeup is only a skill but it makes us more confident every day.
<form action="https://www.paypal.com/cgi-bin/webscr" method="post" target="_top"> <input type="hidden" name="cmd" value="_s-xclick"> <input type="hidden" name="hosted_button_id" value="AHG47LPT5YFZU"> <input type="image" src="https://www.paypalobjects.com/en_US/GB/i/btn/btn_buynowCC_LG.gif" border="0″ name="submit" alt="PayPal – The safer, easier way to pay online!"> <img alt="" border="0″ src="https://www.paypalobjects.com/en_GB/i/scr/pixel.gif" width="1″ height="1″> </form>
Follow me