There is a reason why bridal makeup is so special. Bridal makeup not only must stay all day long but also look fresh as it was done just now. There are special techniques that make it possible. If you are a bride and you want to learn bridal makeup techniques, this course is for you. We will pass over to you all our knowledge and expertise and help you to recreate exact look you dream for.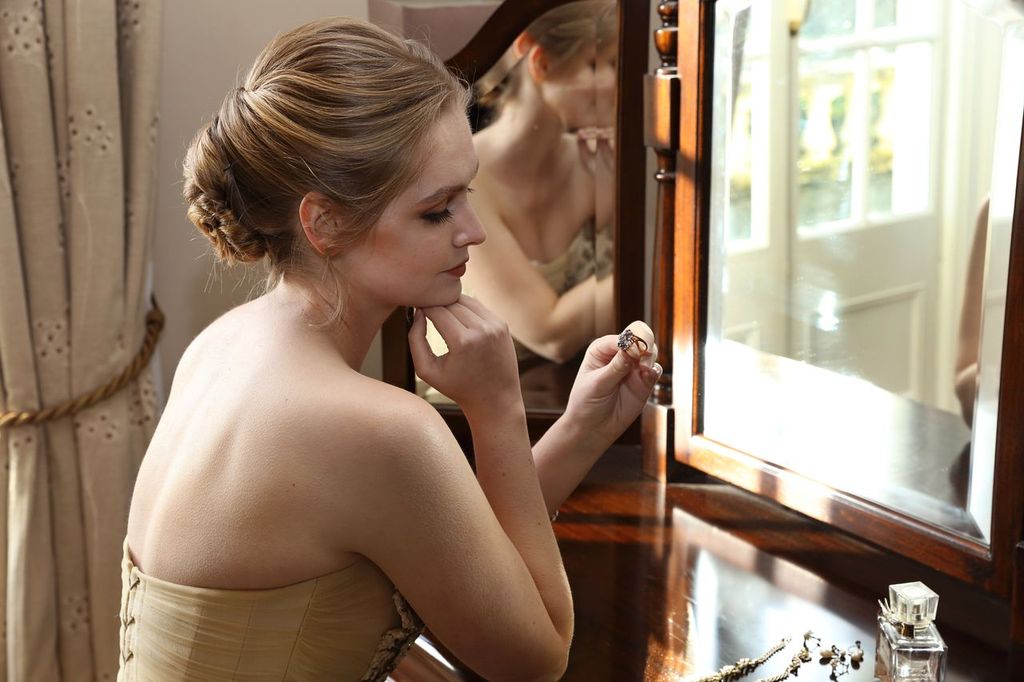 We will do a check up of your cosmetics bag, so we can identify what products you already have and what can be used for your bridal makeup. If there is any need of recommended products we will discuss it with you and give you a few suggestions.
Makeup lesson can be overwhelming but we make it as simple as possible for you. To help you, we have created the makeup notes that will help you to memorise important moments. The notebook will be emailed to you so you can keep it digital or print it.
Together we will work out the colours and textures you need for your dream look. You will learn how to compliment your natural features, how to create balanced look for your wedding day.
Our service is not finished on makeup lesson itself. After your bridal makeup lesson you will have a 2 weeks to practice your bridal make up. We always ask to do a selfie and send it over to us, doing it this way you will help us to help you. We guarantee that practice will make it perfect and we are here to help you with your practice.
It warms our heart to hear from our brides how confident they felt after our bridal makeup lessons and the assisting practice. Learning tips and trucks not only helped on the wedding day to stay calm and confident in their skills but also helps in everyday life from choosing new makeup product to creating their own signature look for everyday life.
This lesson can be done one to one, online and as a recorded video.
Due to high demand places are limited.
Please book your Bridal Makeup Course at your earliest convenience.