We offer a wide range of lessons that includes classical (manual) makeup application, airbrush makeup application and makeup lessons for groups of people. If you are looking for a gift voucher we are happy to assist  you with such service as well. 
Whichever option you would choose, in our lessons we will cover next topics: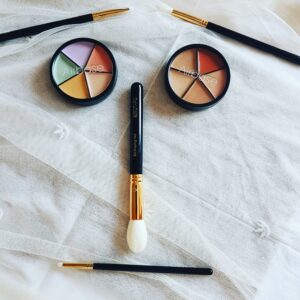 Hygiene of tools, products and makeup application.
Skin preparation for makeup application. Priming/ concealing/ fixing.
Foundation application. Tools. Application techniques. Mixing/ matching products.
Harmony in makeup. Do's and Dont's in makeup. The rule of the golden section.
Makeup looks: French makeup, Business makeup, Evening makeup. Transition from one technique to another.
The grant of Certificate. 
Our lessons are made to tailor for your needs or the needs of the group we will be teaching.
You will learn how to use the correct colours of cosmetics, use the correct tool and techniques for a particular look and effects you would like to achieve and most importantly you will learn how to accentuate your best features. Lessons usually take 2-3 hours for one to one sessions and 3-4 hours for group sessions.Group lessons include time for snacks and drink.
IMPORTANT! We used to provide mirrors, disposables, cosmetics and tools. However with current pandemic situation of COVID-19 we do encourage our clients to use their own makeup and tools for lessons. In case if clients do not have tools or makeup we will offer to use our own. All tools and cosmetics are appropriately cleaned and disinfected.
Bridal Makeup lesson.
There is a reason why bridal make up is so special. This makeup not only must stay all day long but also look fresh as it was done just now. There are special techniques that makes it possible. If you are a bride and by some reasons you want to learn this techniques, we are here for you. We will pass over to you all our knowledge and expertise and help you to recreate exact look you dream for.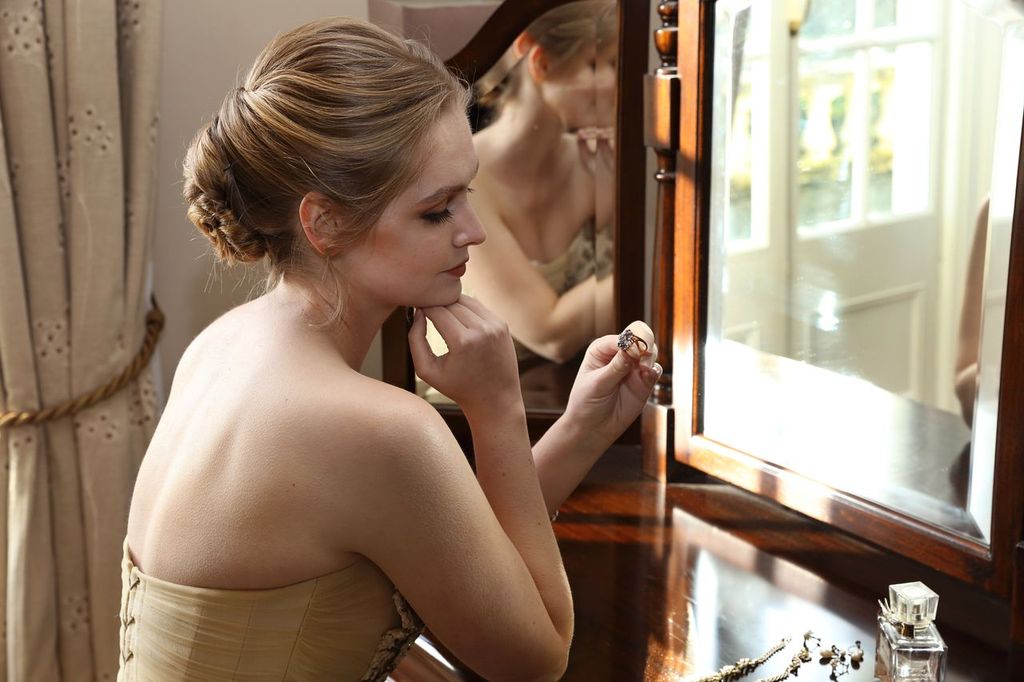 We will do a check up of your cosmetics bag, so we can identify what products you already have and what can be used for your bridal makeup. If there is any need of recommended products we will discuss it with you and give you a few suggestions.
Makeup lesson can be overwhelming but we make it as simple as possible for you. To help you, we have created the makeup notes that will help you to memorise important moments. The notebook will be emailed to you so you can keep it digital or print it.
Together we will work out the colours and textures you need for your dream look. You will learn how to compliment your natural features, how to create balanced look for your wedding day.
Our service is not finished on makeup lesson itself. After your bridal makeup lesson you will have a 2 weeks to practice your bridal make up. We always ask to do a selfie and send it over to us, doing it this way you will help us to help you. We guarantee that practice will make it perfect and we are here to help you with your practice.
It warms our heart to hear from our brides how confident they felt after our bridal makeup lessons and the assisting practice. Learning tips and trucks not only helped on the wedding day to stay calm and confident in their skills but also helps in everyday life from choosing new makeup product to creating their own signature look for everyday life.
This lesson can be done one to one, online and as a recorded video.
Airbrushed makeup training.
This training is for those specialists who already understand and practice makeup. The lesson can be one to one and as a group session.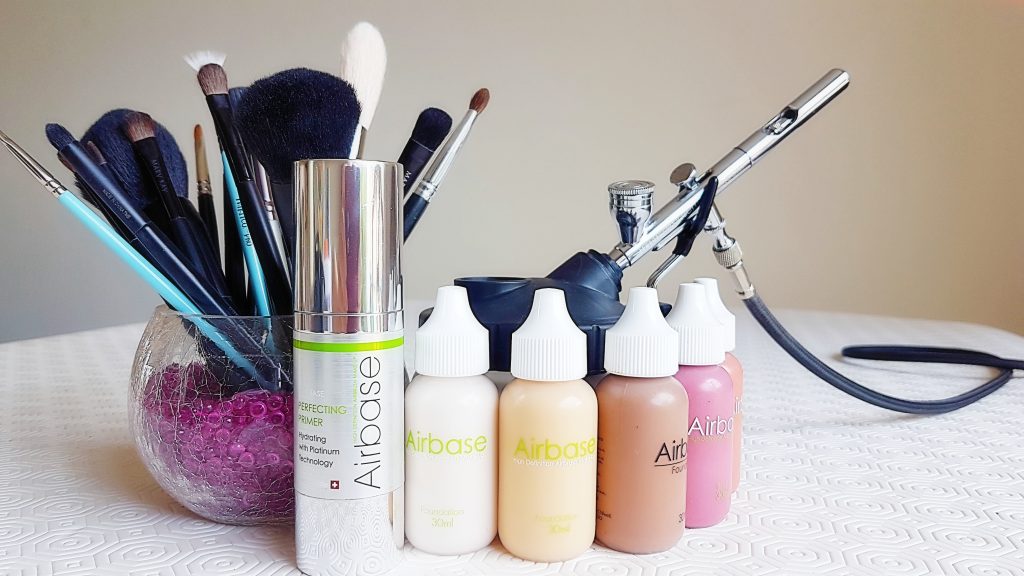 This training will include:
Basic knowledge about Airbrushing. Mixing colours and textures. Matching foundation colours for clients.
Brands of airbrush makeups. How to conceal, correct and apply makeup. Tips and trucks.
Commercial and editorial makeup look created with airbrush.
Specially created notes.
Grant of Certificate.
Two weeks of practice assistance.
Airbrush training prices
One to one training £200
Group session. Maximum 2 participants £320.
Follow me