As eyebrow specialists, we believe that the eyebrows are one of the most important parts of your face it helps to balance your face and it is important that they are the right shape and colour for you to ensure a complete look.
We are eyebrow specialists and as such, we specialise in caring for and styling your eyebrows. If your eyebrows are over plucked, overgrown or have a shape that you find too hard to take care of, then do not worry, we can offer professional help. Often the eyebrow's growth can be solved with simple care such as Cleansing, Exfoliating and Feeding hair roots with vitamins and microelements.
Our brow and lush specialist service also include such new services as Eyebrow Lamination, Henna eyebrows and Lush lift.
Please note that patch test is required 48 hours prior to treatment. Initial consultation and patch test are free of charge.
Due to high demand places are limited. Please book your place here at your earliest convenience.
This is why we call it a SPA for EYEBROWS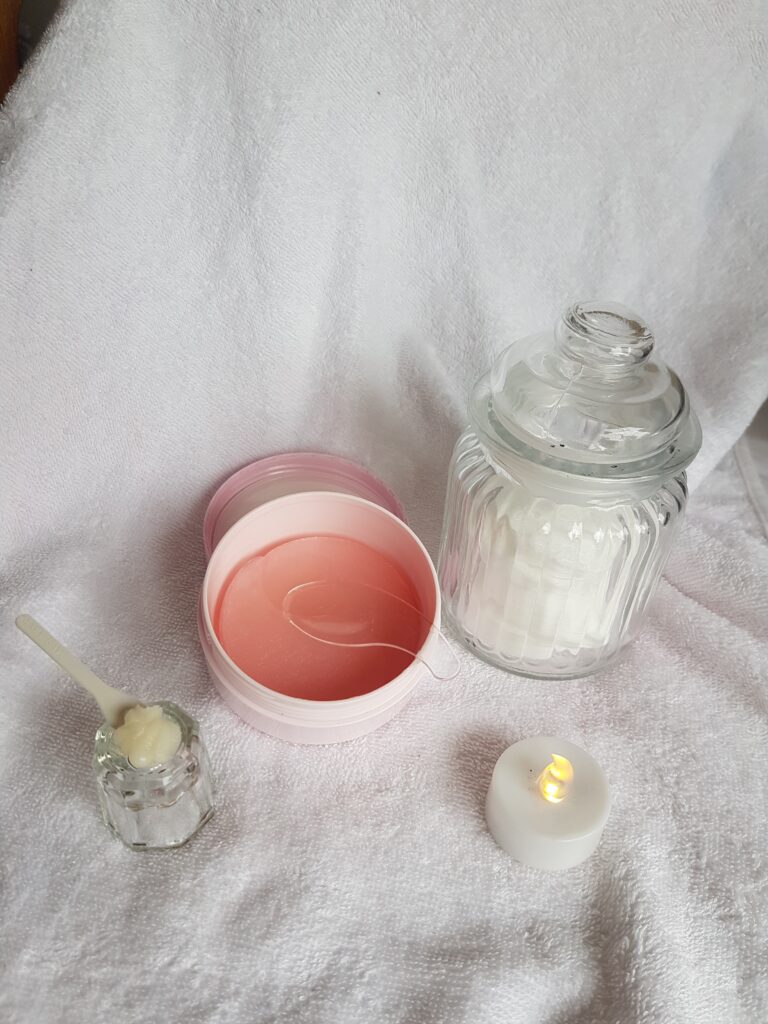 Stage 1. Skin Care
The Flower water will cleanse the skin from makeup and prepare skin for the next step of your skincare. Unique formula with natural ingredients of Scrub with Honey and Berries (for normal to dry skin) and Apple and Lime (for combination/oily skin) will gently clean  and stimulate the growth of eyebrow's hair. Also, it will protect your skin from ingrown hairs and will guarantee the best result of eyebrow tinting. After cleansing your skin needs hydration this is why we use hydrogel patches.
Stage 2. Eyebrow design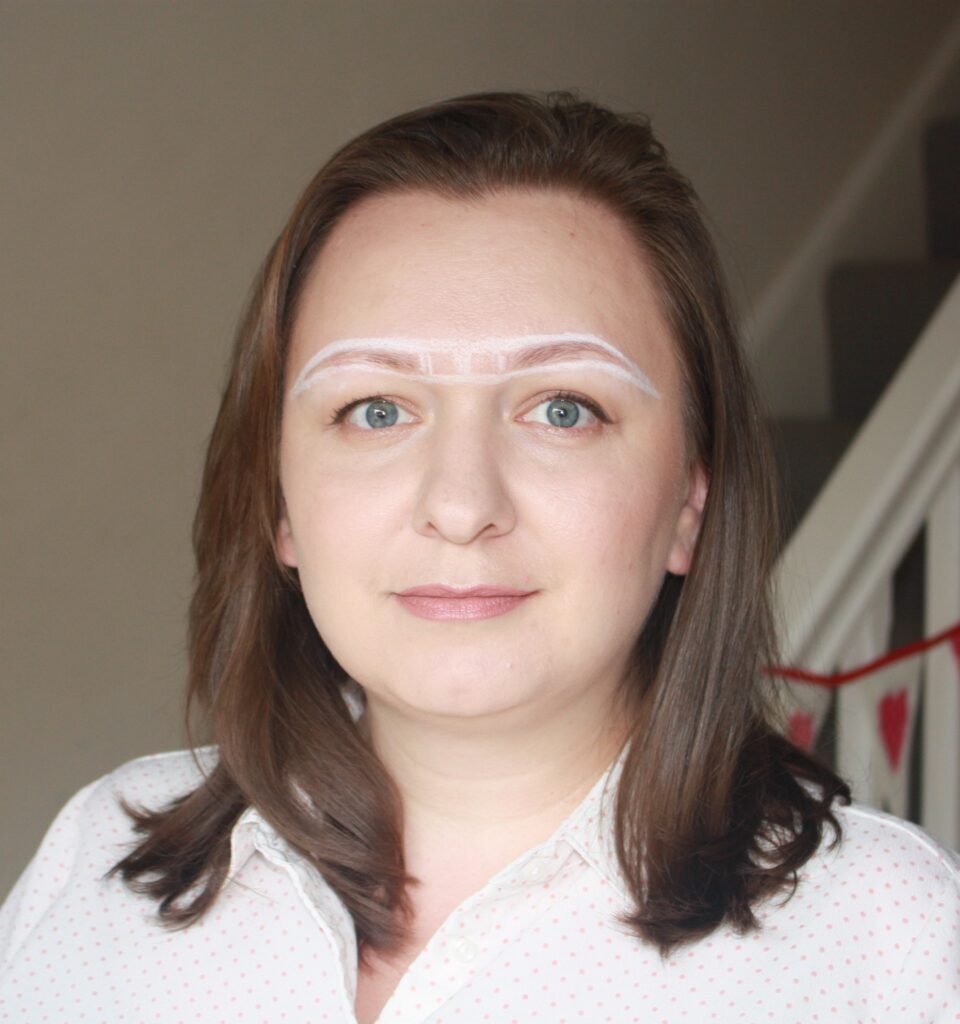 With a little bit of drawing we will show you the shape that would complement your facial features. You will see the shape prior tinting so we can be sure you love it. 
Stage 3. Tinting or Henna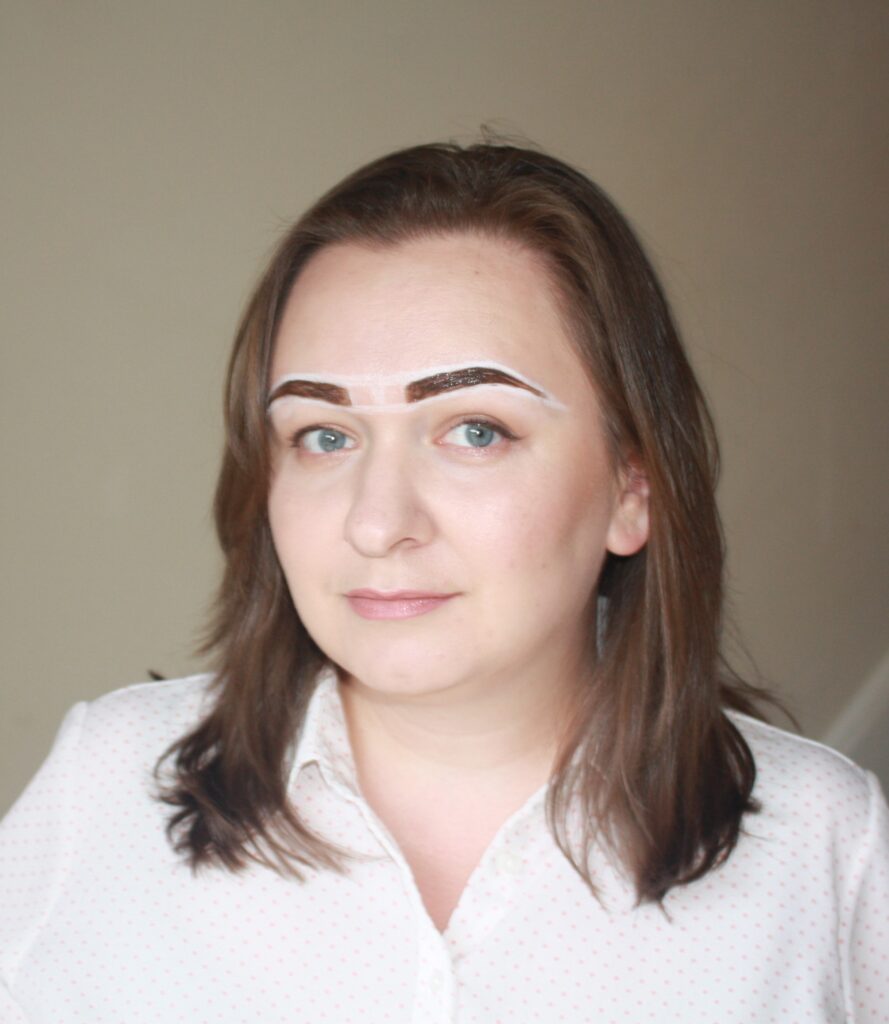 The correct colour choice is as important as a shape. Too dark eyebrow will add some age to your face, too light will not make any difference. Often our clients asking the colour to be as close to their natural as possible. Tint and Henna shades can be mixed to precisely match every skin type and hair colour. We love this freedom and our clients love the result.
Normally the tint lasts 3-4 weeks, henna lasts a little bit longer. But it depends on skin and hair type.  For instance, dry hair holds colour for longer. Oily skin makes henna stay not as long as it would be on dry skin. During your consultation, we will chat through all the best options for your type of skin and brows.
Stage 4. Eyebrow' hair care and makeover
Next step is a building serum or Repair eyebrow oil application on eyebrows and lushes. Building serum/ oil will feed your eyebrow and lush hairs with vitamins and microelements that needed for hair to grow. Serum and oils only working to repair and restore the hair root. We recommend to use building serum or brow oils regularly to make sure your eyebrow and lush hairs are in good health. 
Stage 5. Enjoy the result of your Eyebrow Spa
What our clients saying about new eyebrows?
"I love my new eyebrows! Thank you so much". Anasatasia F.
"My eyebrows never looked as good as after your service. I am your raving fun!" Vicky S
"I can not believe how beautiful i am. Eyebrows from you made may face so beautiful. Thank you, you brought my confidence back. Anna E.
"I have learnt so much about my eyebrows during the session with Nadezhda. I can do my own eyebrow makeup now. I am on trend with eyebrows from Nadezhda. I highly recommend her services to absolutely every one, especially if your eyebrows are as overplagged as mine. Alina K
Due to high demand places are limited. Please book your place here at your earliest convenience.