The Bridal Services
I offer bespoke and exquisite Bridal Makeup and Hairstyling. 
Every bride dreams to look the most beautiful on her wedding day. I believe that the best makeup and hair look is the one that reflects your personality, the correct choice of colours, style and technique sets you to success on your wedding day. I am based in the Cotswolds but I do travel to wedding destinations around the UK.

Please book your Wedding Makeup Artist here at your earliest convenience. Places are limited due to high demand!


MY PHILOSOPHY
I absolutely love to see the happiness and excitement of my brides when they see themselves in a mirror after their pampering session and the brightened beauty shines through.
We are all unique in so many different ways and have different types of beauty. Your personality reflects in your unique set of features, colours and habits. I hear what you wish and design the bespoke look, especially for you. I take into consideration your personal seasonal colours pallet, your face, body features the style and colour scheme of your wedding as well as modern trends. Each of you should look like YOU and no one else, I understand it. 
I believe that makeup and hairstyling should compliment your natural beauty and chosen style. The correct techniques of makeup application and the perfect choice of colours allow me to brighten up and refresh your face without making it look overdone or unnatural. 
The right hair placing and correct volume size is a key ingredient for my magic. I am a wedding makeup artist, I love what I do and put all my heart and soul into your dream look. I am simply obsessed with making your look right and provide you with high-quality service. You will feel like the princess you truly are.

Book your Wedding Makeup Artist here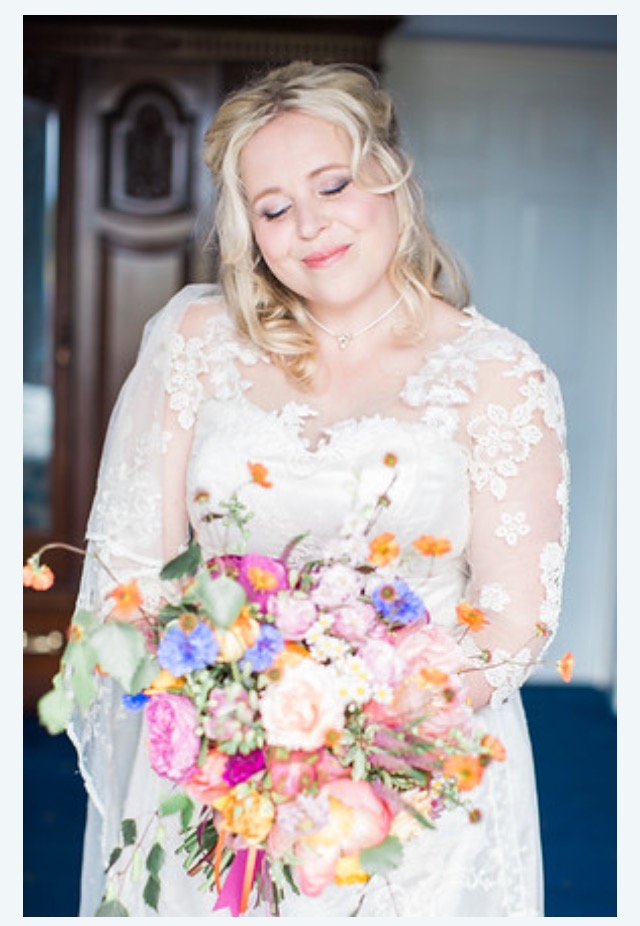 The trial sessions
This is the time when you find out which makeup and hairstyles suit you best and will make you the most stylish and jaw-droppingly gorgeous bride.
Maybe you have already decided on the look that you want but still would like to try it on before to make sure it reflects your personality, is comfortable enough to wear all day long, etc. Sometimes Brides change their mind after trying the looks they found inspirational on social media. Sometimes it's hard to imagine what looks would work the best for you without trying them out. Or often we come up with some more options that you might not have considered before. Normally we try up to 2 looks for the bride (those are a transformation of the look that was chosen as a base one). The trial takes about 3 hours.
A trial is recommended 8 weeks before the wedding day. This session will also be helpful to check for any sensitivity to the makeup and hair products. 
I will document everything that's agreed upon during the trial, it includes products used for creating your look. Nothing will be lost in time. I will take photos of your stunning finished look and email them to you so you can share them with your friends if you wish or keep them as a memory of your wedding preparation. We can also set up Zoom meetings for your trial, so the person whose opinion is important to you can be with you and help to make a decision.
 You can then take comfort in the fact that you'll look incredible on the day itself.

Book your Wedding Makeup Artist here
The wedding day
 This is the big day! Let's blow everyone away with your beauty enhanced by Nadezhda a highly skilled professional. Every moment of your morning is important and I want you to remember your bridal party as a  full of joy, happiness and stress-free time. I and my assistant (if required) will travel to the venue of your choice. I believe a stress-free party can only be achieved with good organising. This is why I put my heart into organising your bridal beauty prep for you and every participant to help people know when their services will be started and finished. You can rest assured, that all you have to do is sit back, enjoy and allow us to work our magic. I am on hand until the very second you leave to say "I do" for any last-minute touch-ups.
Your bridal makeup will take approximately  1 to 1.5 hours, it is depending on how glam you have decided to go for. Bridal hair is usually done in two parts – hair preparation and finishing hair styling. Hair preparation may include blow-drying and set-in curlers. While your hair is set I will apply your make-up, then it is followed by finishing hair styling touches and takes not more than 1 to – 1.5. hours.
Your bridal makeup and hair together will take approximately 2 hours depending on your hair type, and how glam your bridal look is. Every bridal makeup and hairstyle is unique however I often make our brides ready within 2 hours.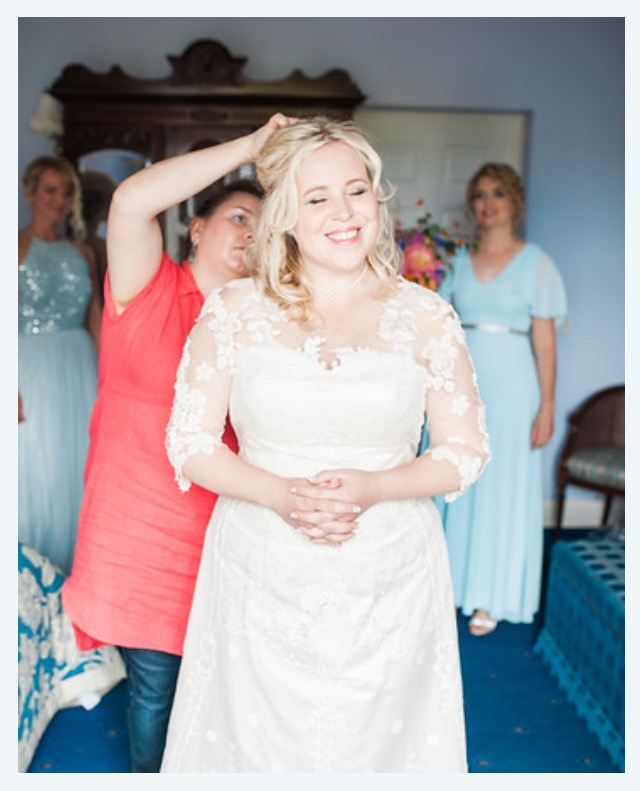 Due to high demand places are limited! Please book your Wedding Makeup Artist here at your earliest convenience.